Storm Window Installation in Milford & Nearby
A high-quality replacement window option for your home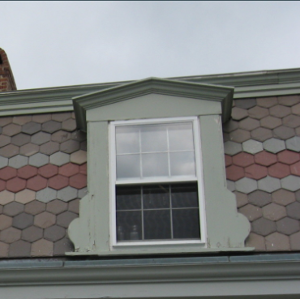 Storm windows offer a beautiful look while ensuring protection from the elements.
Living in a high-intensity weather area can be tough on your windows and strong winds and rains can cause damage to your interiors. Keep the outside where it belongs by fitting your home with our custom-designed storm windows.
At Custom Built both our Point 1 and our Custom 100 Series are designed to add an extra layer of protection when it comes to keeping dust, water, and wind out. Add extra insulation to your space while blocking noise and increasing your energy efficiency. By reducing your heating and cooling costs, our storm windows will provide you with a lifetime of protection and energy savings.
Storm windows are also a fitting option for homeowners who are on a budget and looking for an alternative option to replace windows in their home. These windows offer the durability and protection to defend the inside of your home from the elements while fitting every budget. Our Pro 1 series storm windows are especially a great value and will protect your home for years to come!
To see if storm windows are right for your home, schedule a free cost estimate with us today! We serve homeowners in Milford, Stratford, Orange and areas nearby.
Historic window installation contraction
Custom Built even carries a line of windows perfect for those who are living in homes in historic districts. Replacing windows in older, historic homes can be a hassle. Finding the correct size for those oddly-shaped windows built more than 100 years ago is tough enough, and made even tougher with the constraints of historic districts. We've designed our Point 1 Series to accommodate the needs of the homeowner while adhering to historic districts, making us the preferred storm window of many historical preservation societies.
Get started with you free storm window cost quote today!
No matter what style of window you decide is right for you, our capable technicians will ensure a flawless installation and an attractive finish. Interested in storm windows? Call us at 1-833-227-6095 or contact us online to schedule a free cost estimate in Milford, Stratford, Orange, Trumbull, Shelton, Fairfield, Stamford, Hartford, Norwalk, Danbury, and areas nearby for your replacement window project.
Looking for a price? Get a no cost, no obligation free estimate.